About Prime Medical
Prime Medical is owned and managed by a Registered Nurse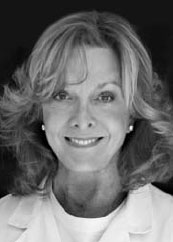 N.J. Davis RN., P.H.N., M.S.N.
N.J. Davis has over 34 years of durable medical equipment and hospital experience. Prime Medical maintains the highest degree of quality through customer care and education. Experience has made Prime Medical a leading supplier of medical equipment for over 15 years. Prime Medical is committed to positive patient outcomes in a cost-effective manner. With Prime Medical, care is measured by nursing standards.
CREDENTIALS: Registered Nurse, Masters of Science Degree in Nursing, Bachelors Degree in Business Management, Public Health Nurse Certificate.
MEMBERSHIPS: Signa Theta Tau, the International Honor Society of Nursing, and Phi Kappa Phi, a multidisciplinary honor society.
Mission
We are in the business of providing technically superior medical equipment and services with the highest degree of personalized patient care. We believe when you take pride in what you do, you always do a little more than you have to.
Philosophy
Prime Medical Supply, Inc. believes that each patient is an individual with personal preferences.We believe our medical equipment provides our patients with freedom and independence, with a reflection of their personal taste. Our medical equipment provides unlimited possibilities to keep our patients lives unencumbered, and changes disabilities into abilities.